19,440 Watt System



Sanilac Solar & Wind installs many custom built system. There are no two systems in the same configuration.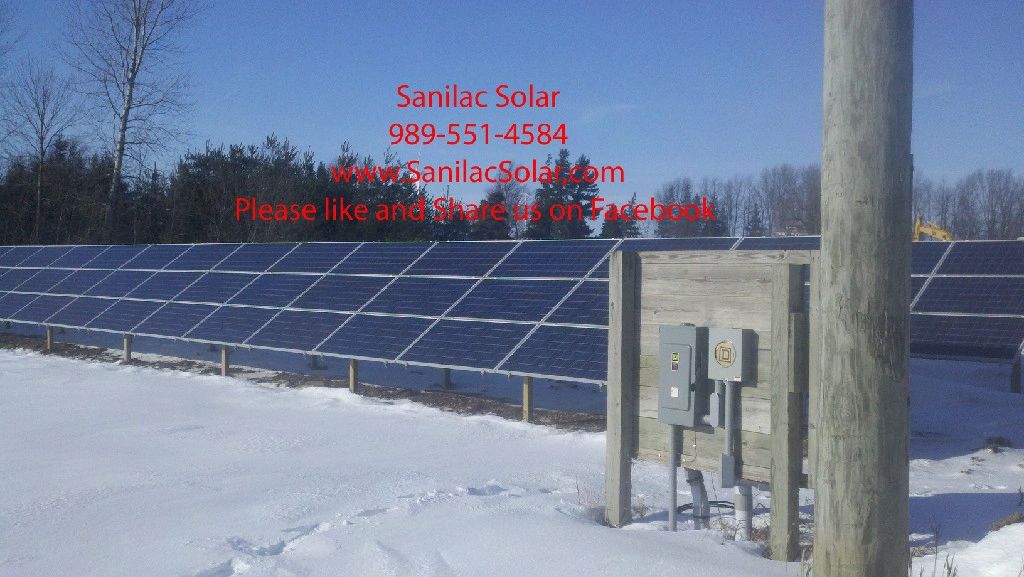 Products
Sanilac Solar & Wind carries most of the major brands of renewable energy products, including solar photovoltaic, made-in- many countries China, Germany and the USA. Inverters from SMA America and PV Powered, micro-inverters from Enphase, and wind turbines from Bergey and Southwest Windpower. We can also help with client-specific needs for sun tunnels solar lighting,

and the favorite of our hobbyist customer, the home-brew Axle Flux wind turbine (a turbine you can build yourself a turbine up to 1.5 kw), or with Hydronic evacuated tubes for water heating applications.

Evacuated Tube for heating hot water.
This array will fill the needs of a family of three.

Services


Installation of your new Solar Array
Assemble all racking
Mount racks & panels on roof or ground site
Price varies based on size of array
Electrical Hookup
Install all electricity needed to service you new solar array
Price varies based on the specifics of your installation